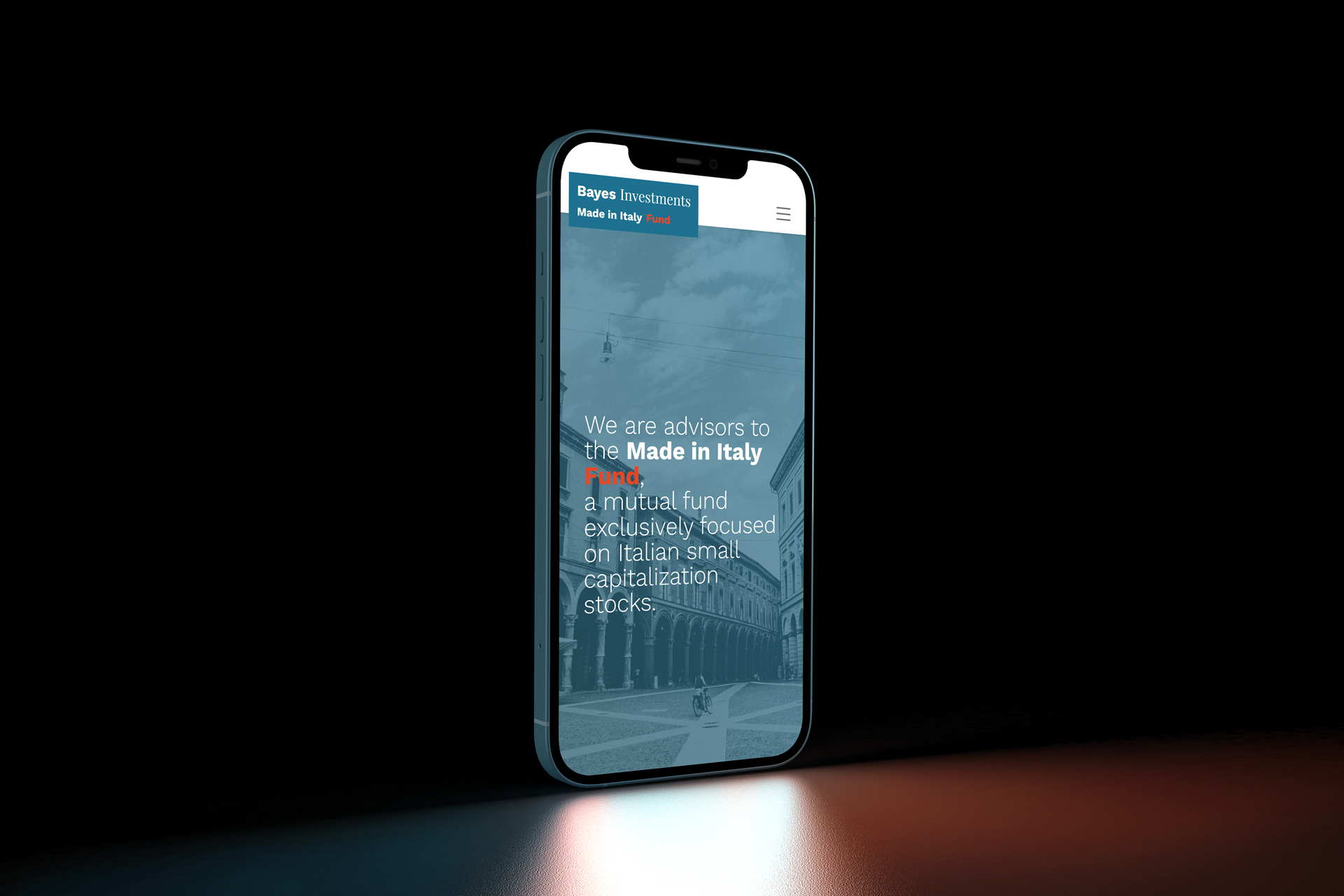 Bayes Investments
Bayes Investments Website Project
Snoozle Studio is thrilled to share our collaborative project with Bayes Investments, where we revamped their website and provided technical consultancy for their email marketing campaigns through MailChimp.
Services
Content Management System (CMS)
Front-end Development
Web Design
Project Objectives: Crafting an Engaging Website for Bayes Investments
Throughout this exciting endeavor, our primary goal was to create a new website that authentically represented Bayes Investments' brand identity. Our challenge was to offer users an engaging and enhanced experience, focusing on the clear presentation of the Made in Italy Fund and effective communication of the company's core values.
Strategic Approach: Marrying Captivating Design and High-Quality Functionality
We embraced a strategic approach that merged captivating yet functional design with high-quality web development. Each project phase was meticulously planned to ensure the achievement of set goals and maximum impact on Bayes Investments' audience.
Tangible Results: A Website Transformation
Through our dedication, we successfully transformed Bayes Investments' website into a modern, user-friendly platform. We brought about significant improvements in site navigation, made the presentation of the Made in Italy Fund more intuitive, and optimized the overall site performance, contributing to an enhanced user experience.
Technical Consultancy for Email Marketing Campaigns: Enhancing MailChimp Utilization
Beyond website revamping, we provided technical consultancy for Bayes Investments' email marketing campaigns via MailChimp. We configured the MailChimp account and extended the necessary support to optimize marketing campaigns and strategies, ensuring a successful online presence.
Continued Commitment to Online Success
We are grateful for the opportunity to collaborate with Bayes Investments and contribute to their online achievements. We will continue working closely with the company to maintain their website's cutting-edge status and develop innovative marketing strategies.
Get in Touch for More Information
If you want to learn more about our website design, web development, and technical consultancy services for digital marketing, or if you're interested in discussing a similar project, don't hesitate to contact us. We are here to assist you in achieving your digital goals with expertise and enthusiasm.